Analytica Consulting, bringing your data into focus!
We are a consulting firm that specializes in data visualization and analytics offering architecture, development, strategy and training services.  Our employees have expertise in multiple technology platforms including QlikView, Tableau, Splunk and Datameer. Our company is based in San Diego, CA and our staff reside in locations throughout the US and Canada.
To learn more about our services and how we can help your organization e-mail us at info@analyticaconsulting.com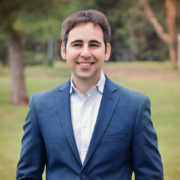 Meet Steve Rimar, CEO & Founder of Analytica Consulting
Steve Rimar is a data analytics expert, technology evangelist, entrepreneur, and engineer with over 15 years experience in the software engineering, business intelligence, and IT industries. Steve has earned multiple honors including being published in CNN, NBC, Investor's Business Daily, InformationWeek, Accenture's Annual Report, Qualcomm's Report About People and holds two U.S. patents.
Steve's experience and industry recognition within the data analytics field provided him the opportunity to found Analytica Consulting. He has since grown the company's staff of consultants with expertise in multiple platforms including QlikView, Tableau, and Splunk. He currently manages the client portfolio which includes multiple Fortune 500 clients within the U.S.